Each Juup® stove is made by hand
Delivery time for stoves varies from 2 to 4 weeks depending on order quantities. The delivery time can be inquired in advance by e-mail myynti@juup.fi or by phone on 040 737 1571.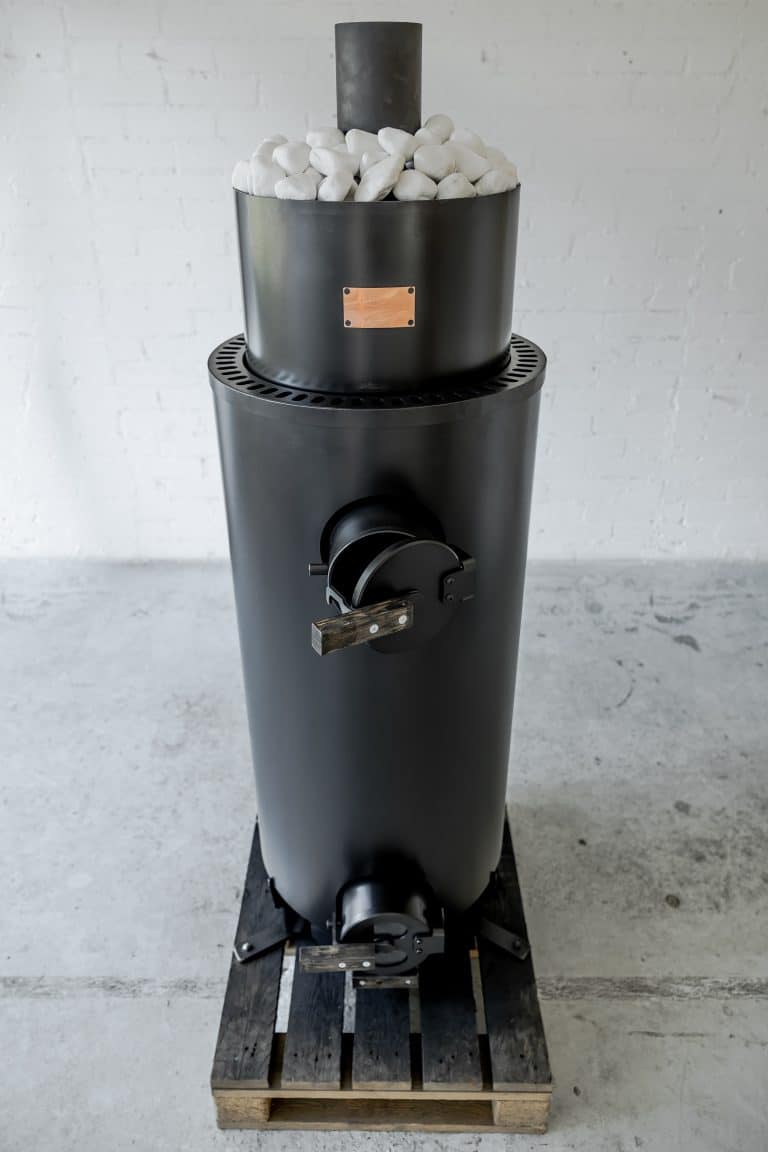 1850,00

€

– 2010,00

€

incl. 24% VAT
Versatile löylys & Finnish crafts
Painted in matte black, Juup Original is an easy-to-use artisan stove that is suitable for saunas of 14 m³ and larger. The CE-marked wood-burning stove heats up quickly and gives long-lasting humid löyly, using less wood than traditional wood-burning stoves. The handmade stove also comes with a copper plate showing the model, serial number and the name of the builder.
The volume of the sauna room
Measurements of the stove
Safety distances (combustible materials, sides / top)
Safety distances (non-combustible materials)

-Accessories and spare parts